I've been seeing Janet for almost 2 years now and this is my first review. If you are looking for an acupuncturist, you should know that Janet is truly a healer in every sense of the word. I came to her
Read More
Treatment Services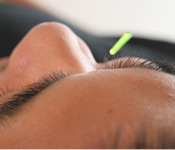 Acupuncture – Restoring your qi (energy) flow
Acupuncture is performed by the insertion of needles through the skin at certain points on or near the surface of the body along the meridians. This helps to restore the flow of energy and thus, the overall health of the patient. This method facilitates the body to repair itself and maintain its own health.
Ear Acupuncture (also known as Auriculotherapy) is a rapid and effective treatment modality for relieving various pain and medical conditions through stimulation of points on the ear.  The ear acts like a terminal in direct contact with the central nervous system.  Treatment involves the use of acupuncture needles, beads, or seeds.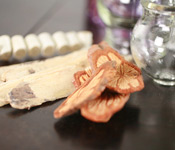 Herbal Medicine – Herbs chosen specifically for you
Herbal medicine also seeks to restore the flow of energy or "qi" to achieve balance and harmony within the body. Herbal prescriptions are tailored and individualized specifically for your current body's needs.  It is administered internally and/or externally. Internally, herbs are administered as pills, powders, and herbal teas. Externally, herbs include topical treatments that are applied to or massaged onto the skin.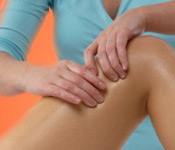 Acupressure – Stimulating the body's self-healing abilities
Acupressure is a form of Chinese massage that utilizes pressure points, similar to acupuncture points that are applied or massaged onto the skin to allow free flow of qi and blood to the energy pathways.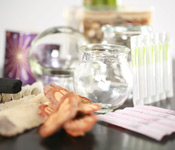 Cupping, Moxibustion, & Gua Sha Therapy – Ancient techniques to complement your treatments
These modalities may be recommended to complement your treatments to help relieve pain/tension, increase circulation, and boost immunity.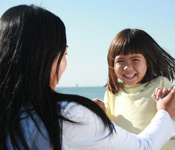 Health Education and Prevention – Good health makes for great living!
Achieving optimal health allows you to meet the demands of life. In order to effectively thrive when dealing with physical, environmental, mental and emotional stressors, health education and prevention techniques and workshops are offered to individuals and small groups interested in learning more about Chinese medicine as it applies to daily life.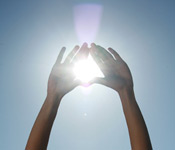 Wellness Programs
Interested in prevention and wellness?  Sign up for unlimited acupuncture provided at a discount per visit.  For established or returning patients only.